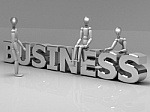 Heatlhcare Business Services has over 30 years experience in practice management, medical billing, and software services. Our staff and consultants have a unique combination of business and clinical experience, giving us an edge in meeting the needs of our clients. The hallmark of our company has been the ability to provide superior service to our customers, while simultaneously improving their financial position. Our company has been consistently successful in generating greater revenue for our clients through increased collection and other business solutions. Since we charge a percentage of net collections, we have an incentive to do the best job possible, and we strive to develop a long term relationship with our clients.


We offer unique business solutions.
We offer flexibility in system design.
We utilize our own software.
We provide superior customer service.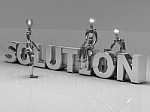 Our clients improved financial results is the best measure of our companies capabilities!

Please contact us to discuss how we can improve the performance of your practice!