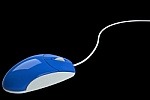 HBS utilizes our proprietary software that enables us to respond quickly to regulatory changes, implement enhancements, and provide superior support to our clients.

Our software provides invaluable tools to our staff that allows them to process accounts easily, monitor payment activity, and ultimately collect the maximum amount on each account.

Our in-house IT staff continues to refine our software in an effort to build in additional tools and capabilities that make our staff more productive, and help do a better job for our clients.

Some of our software features include:

Internet On-line access to live Account Status
Reports customized to fit our clients specific needs
Daily, Weekly, or Monthly reports that are automatically generated
Line item posting on the same screen
Payments monitored to match contractual agreements
Automatic CPT/ASA crosswalk
Automatic Concurrency Module
Standard or Customized billing cycles for insurance and self-pays
Automated patient statements with customized messages
Automated Collection action
Audit functions
Electronic claims submission and payment posting
There are many editing features built into our software to ensure accurate information is being entered, and claims will go out clean the first time. We also have automatic monitoring of accounts to enable our staff to easily review accounts and work those that are not being paid within a reasonable time.